about us
You can receive support and training from us in all questions relating to the conformity of medical devices in Switzerland, the EU, the EEA, the MDSAP countries US, CAN, BR, AU, JP and other countries.
We advise you "Made in Swiss!"
Why quality management & regulatory conformity?
Quality management is more than just an ISO standard, a manual or a conformity assessment. It is the correct process and product analysis as well as the definition of the goals and the strategic direction of the company. QM and conformity assessment is closely related to corporate strategy, corporate orientation and business success. Often there is a blindness in management to the needs of the company and its employees and the right time to make a decision. Quality management and conformity assessment has the advantage of being in contact with many employees in many departments and communicating not only vertically but also horizontally within the company. As a result, quality management and conformity assessment is optimally informed about the company situation and company needs.
Our consultants and trainers have years of experience in the subject
Quality management
Conformity assessment
Business process analysis and optimization
Employee training and coaching
Personnel development
Conformity assessment procedure according to EU MDR 2017/745, 21 CFR 820, and a lot of other regulations
Awards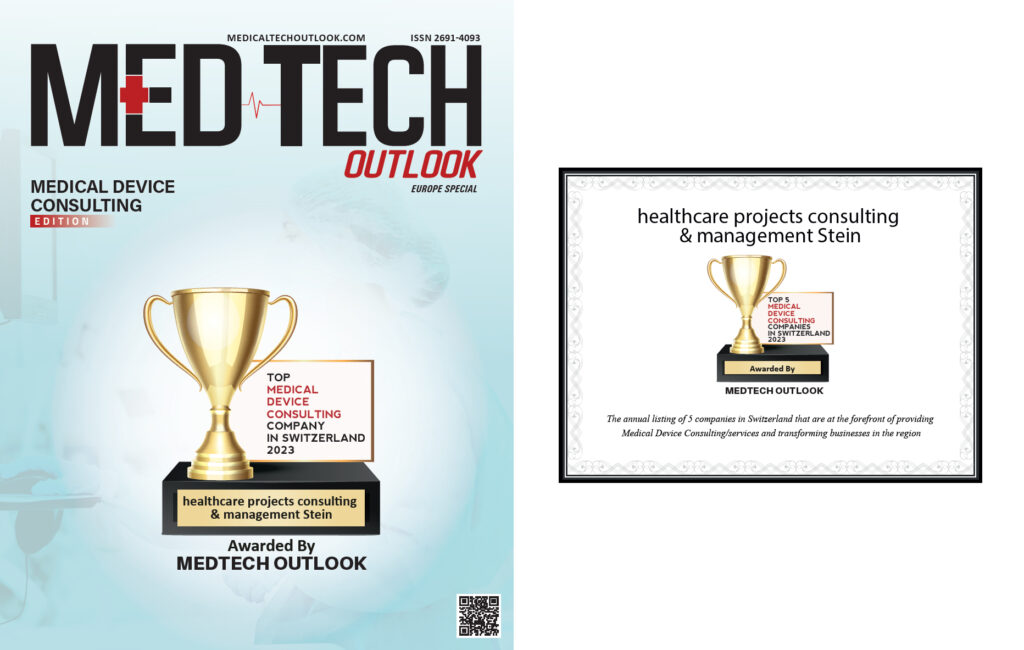 Members